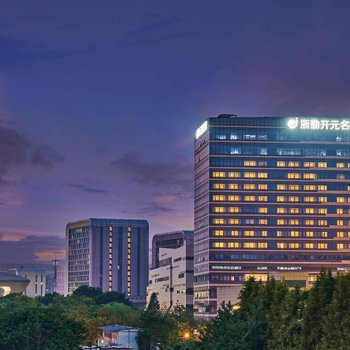 The Zheqin Kaiyuan Mingdu Hotel is a great choice for guests looking for accommodation in Hangzhou, having been recently opened in 2020.
The hotel is only 1km from Hangzhou East Railway Station and 26km from Xiaoshan International Airport, giving guests a number of convenient transportation options. In addition, East Railway Station Metro Station is just a short walk away. Seeing Hangzhou's sights from this hotel is easy with Mosque, Hangzhou Chuangyi Sheji Center and Jianshang Art Gallery all close by.
At the end of a busy day, travelers can unwind and relax in the hotel or go out and enjoy the city. For those driving themselves, parking is provided on site.
There's never a dull moment at this hotel, our guests indicate that the facilities are excellent. This hotel is particularly popular with those traveling on business.